[ User story ]
One of out customer operates a network of retail stores. Each store has a showroom and a warehouse. Retail sales are done using Odoo POS.
There is also a wholesale department that sales to corporate customer and an online store.
There are 5K+ SKUs with more than 50K items in stock 
[ Objective ]
POS user must be aware of current stock so he could give a customer an instant information about the product availability.


[ Solution ]
We have developed a module that shows available product quantity in POS in real time.
This module is completely Open-source and free.

You can [ Download ] it for free from the Odoo App Store
Core Features >
Show total product quantity in POS
Automatically update quantity in POS when it is changed in backend or another POS
Show quantities in different warehouses of the same company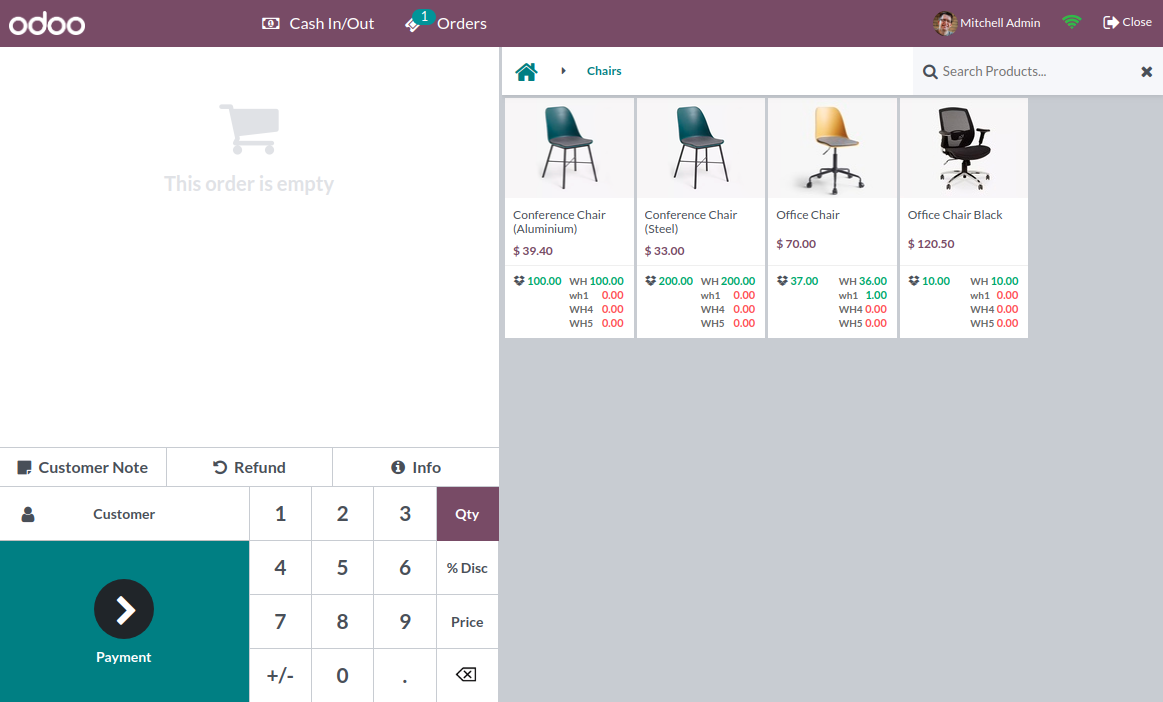 [ How to configure ]
Open "General Settings -> Point of Sale" or click on "Settings" in the selected POS and scroll down to the "Product Quantity" section
Activate the "Display Quantity" checkbox. This will enable quantity display for the main warehouse of your company
If you have multiple warehouses in your company you can add them into "Additional warehouses" field'
By default, if product quantity is zero or below, it will be marked red. You can adjust this threshold using the "Minimum Product Quantity Alert" setting



[ Video tutorial ]


Got questions or need assistance? 

Do not hesitate to contact us! 


We have wide expertise in POS as well as in other Odoo applications